HOW BIASED IS YOUR ALGORITHM?
When Apple and Goldman Sachs first released the Apple Card, their AI gave women 10-20x lower credit limits than their husbands — even when they had higher salaries and better credit scores than their husbands.
Biased data isn't just bad ethics — it is bad for PR and ultimately bad for business.
I help companies reduce bias in their algorithms with audits, keynotes, workshops, consulting, and AI development services. I've worked with companies like Cisco and DNB Bank. I can help you with any of these services:
AUDIT
What's the status of AI ethics in your company and code? I'll screen for red flags, run technical tests, give you a summary assessment of how you're doing on AI ethics, and point out immediate improvements you can make.
CONSULTING
What impact does your AI product have on people's lives? I'll help you brainstorm the challenges you'll have to face and how to meet them. For more direct support, I can join your project team to help you design and develop responsible AI products that serve your customers. With my help, you'll be ready to talk about your work with the public and your investors. Let's make sure that you know what impact you're having and that it's a good one.
KEYNOTES
As a professional speaker with 6+ years of experience, I've lectured at conferences from Mozambique to South Korea and companies like Cisco. I've talked about "How to responsibly program AI", "How AI endangers diversity and equality" and how upcoming EU regulations will affect businesses. If you use AI in finance, HR, government, or education, the AI Act proposal flags you as high-risk. I'll get you up to speed on these new compliance requirements and help you avoid expensive adjustments in the coming years.
Gabrielle Dompierre
Strategy at Cisco
I attended a presentation Cathrine did for Cisco Norway on Ethics & AI: what gender bias in AI is, and how we can avoid it. Cathrine's presentation was highly engaging – she is a fantastic speaker and was able to find the right level of detail for this audience. You can feel her passion radiating during her talk, leaving you feeling so motivated afterwards. I highly recommend engaging Cathrine for any presentations, panels, or debates on this topic!
Bill Harris
Executive Coach and Executive in Residence, StartupLab - Norway
Cathrine has proven herself to be a dedicated influencer focusing on issues facing tech including inclusion, diversity and needed safeguards. Her willingness to challenge us all on these and other issues will help companies, employees and consumers feel good about the tech industry and ultimately about ourselves.
Aiko Yamashita
Leader of DNB's ESG Data Task Force
Cathrine has a wide range of competencies from technology to ethical and design theories/methodologies, which (…) leads to results that often are difficult to find due to the lack of interdisciplinary consultants/experts. Cathrine is an extremely driven and focused person. I could rely on the fact that she would drive the project forward.
Marthe Carlsen-Kirkemo
Partner Marketing Manager at Cisco
Cathrine did a great presentation for Cisco Norway related to Ethics & AI: what gender bias in AI is, and how we can avoid it. She was easy to work with (…), made the presentation relevant for both the technical and the sales audience, showcased strong communication skills and kicked off a good debate after. I can highly recommend Cathrine.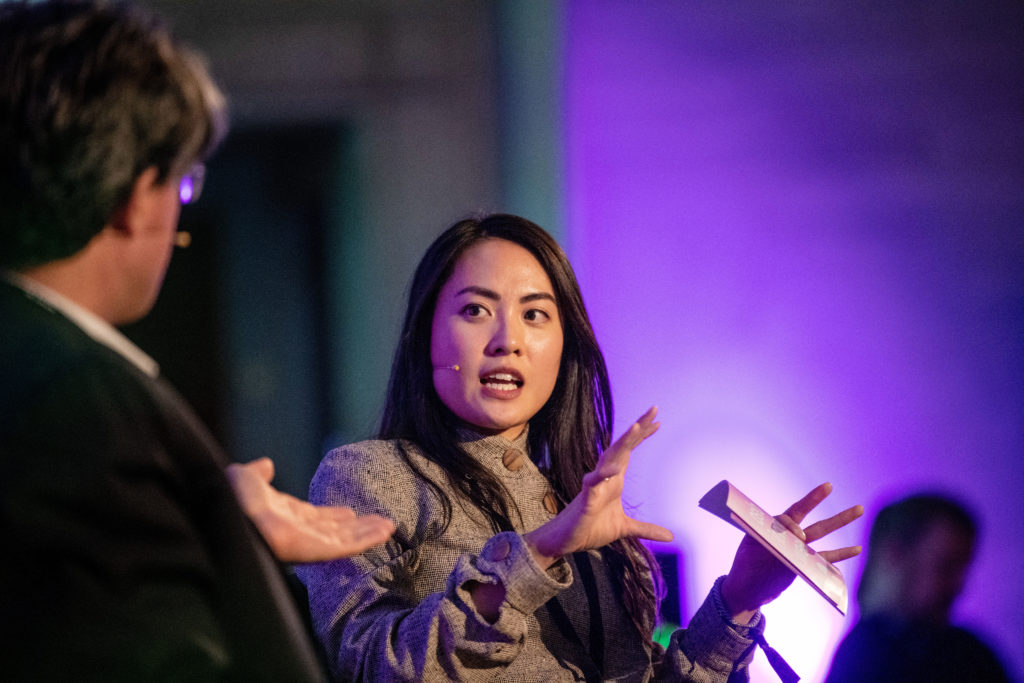 I'm Cathrine Bui, an AI ethics specialist and founder of BUI consulting. I help my clients write profitable algorithms that are fair.
I've helped DNB Bank, the biggest financial institution in the Nordics, develop algorithmic impact assessments and prepare for the upcoming EU AI Act regulations.
As a professional speaker with 6 years of experience, I've lectured at the ASEAN Human Rights forum, conferences in Mozambique and South Korea, and company events at Cisco.
Currently, I am working on an AI tool to help doctors choose the right treatment for stroke patients as a research fellow at Charité, one of the five best hospitals in the world. I translate high-level EU guidelines on AI ethics into concrete, measurable requirements for the software engineering team.
I am a member of NORDE, Norwegian Council for Digital Ethics, and on the board of Protocols of AI Security IEEE; a global initiative to set up a new research center to improve AI safety.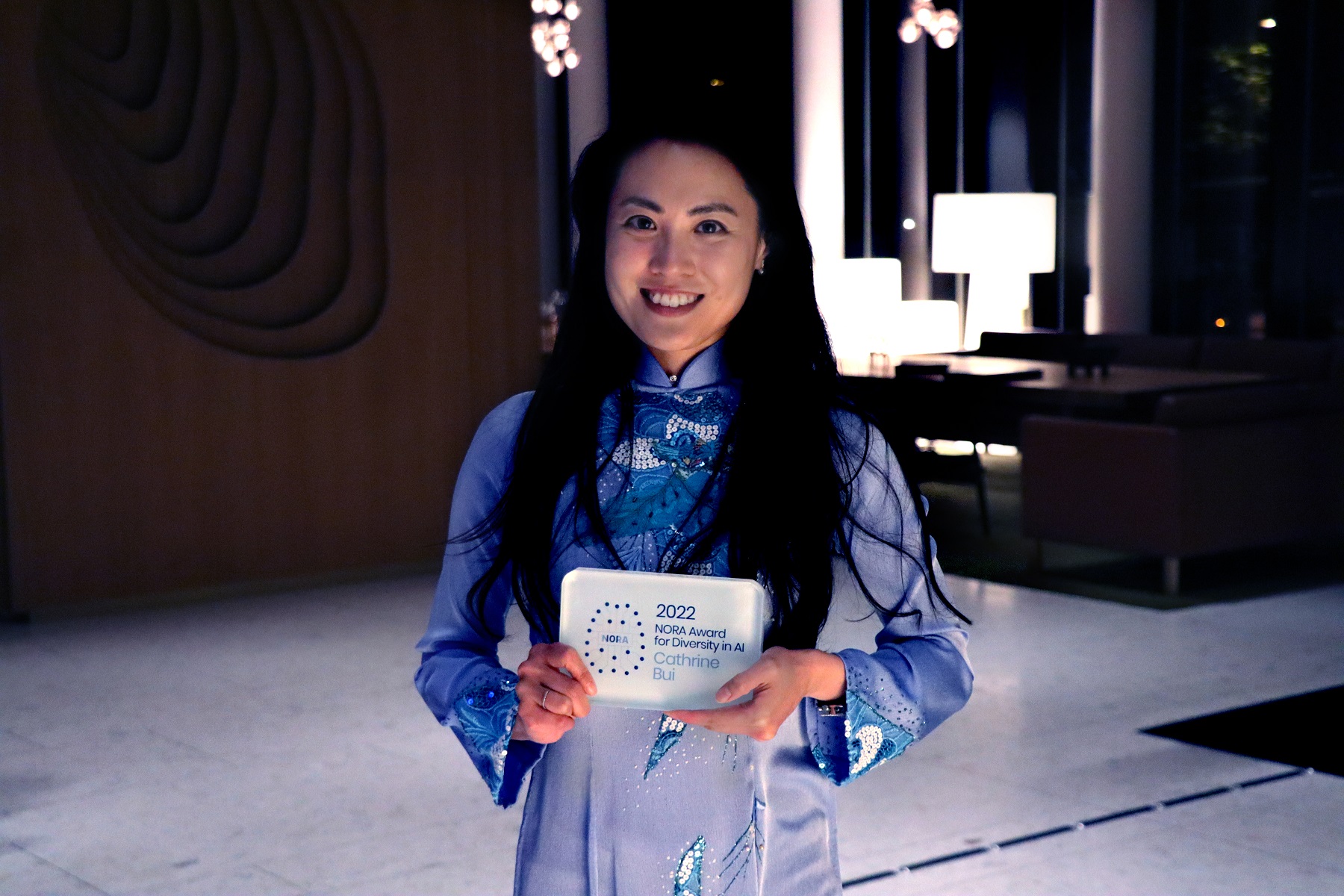 Photo Credit: Alex Moltzau
Address:
Bui Consulting
c/o Cathrine Bui
Høvikkollen 1
1363 Høvik
NORWAY